CREDIT BUILDER PROGRAM

---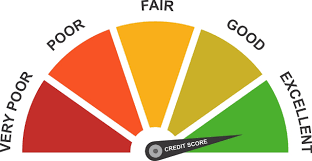 FIX YOUR CREDIT SCORE
Many Americans suffer from poor-to-no credit. Credit is one of those things that is usually easy to damage, but difficult to fix. A high credit score is a tool that can help you buy a home, save money on car insurance, and even get a job. Luckily, Capital Good Fund offers a Credit Builder Program to help you increase your credit score!
HOW DOES IT WORK?
You make 12 monthly payments of $5, which we will report to all three credit bureaus (Transunion, Equifax and Experian) as a 0% loan. Each on time payment will improve your credit score. You will be provided a video and cheat-sheet on how to read your credit report. During that year, you will receive an updated copy of your Transunion credit report and FICO® Score twice via an encrypted email as well as by mail.
WHAT IF I WANT MORE THAN PAYMENT HISTORY AND A COPY OF MY CREDIT REPORT?
We offer a Financial Coaching Program where you meet with a coach one-on-one and review your credit, budget, goals, create a debt management plan, and much more for $15 a month (or $18.75 for two – you and whomever you share finances with). For more information please click here.
We take your privacy seriously. All data is transferred securely and we will never sell or share your information. For more info, refer to our Privacy Policy.